Date of Birth
1929, Lahore, Punjab, British India (now Pakistan)
Date of Death
31 January 2004, Bombay, India
Birth Name
Suraiya Jamal Shaikh
Vowed to remain a spinster for the rest of her life after her family opposed her marriage to Dev Anand.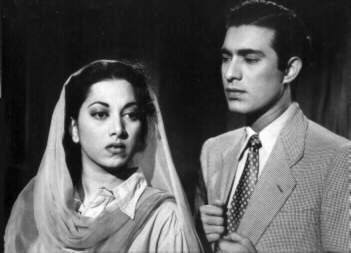 Suraiya play with Raj on Dastan and Also sing the songs.
When I see Suraiya on Dastan and know that she is singing the song I woes understand that sing not only can be as amazing voice. they can also play. I know that Kishore kumar do that too. but she is the first woman that I see her play and sing in movie.
Lata woes close to this too if she woes accept to play in SSS.
Suraiya in old age